Finding Oversold Stocks Through Fundamental and Technical Analysis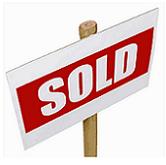 An oversold condition can for a stock occurs when the price of the stock falls well below its real or "intrinsic" value or, for technical analysts, when a decline in the stock's price push indicators to a level that point to a coming bounce in the price. Generally speaking, any asset that sees a sudden and severe drop in price may be viewed as oversold. The challenge for investors is in determining the degree to which the asset is oversold and the timing of a purchase.
Oversold Stocks for Fundamental Analysts
For fundamental analysts, an oversold condition exists when the stock price falls below a level supported by the company's financial strength, opportunity for growth, and current valuation. Fundamental analysts evaluate oversold conditions on a long-term basis with the belief that, over time, the market corrects itself and the price will adjust upward. Company fundamentals, including earnings, assets, and margins are analyzed along with industry data as part of the due diligence process. Valuation measure including book value and PEG ratios are then applied to determine the attractiveness of the investment.
Oversold Stocks for Technical Analysts
For technical analysts, an oversold condition can be triggered by varying circumstances, depending on the technical indicator being used. A stochastic oscillator is a common tool for technical traders as it compares the closing price of a stock to the range in which it has traded over a specified period of time. Using the stochastic oscillator, the trader examines current prices against these ranges to determine the direction the price is trading and whether it is nearing the end of that range, possibly signaling a reversal.
Prices Can Continue to Drop in Oversold Conditions
Investors should take note that, just because an oversold condition is indicated through their analysis, it does not mean that prices will not continue to fall. "Panic" in the market, for example, can serve to continue driving prices downward, despite what the company's financials and the indicators show.
________________________________________________________________
The above information is educational and should not be interpreted as financial advice. For advice that is specific to your circumstances, you should consult a financial or tax advisor.
« A Bond Price Calculator | Home | Calculate and Interpret the Equity Multiplier Ratio »